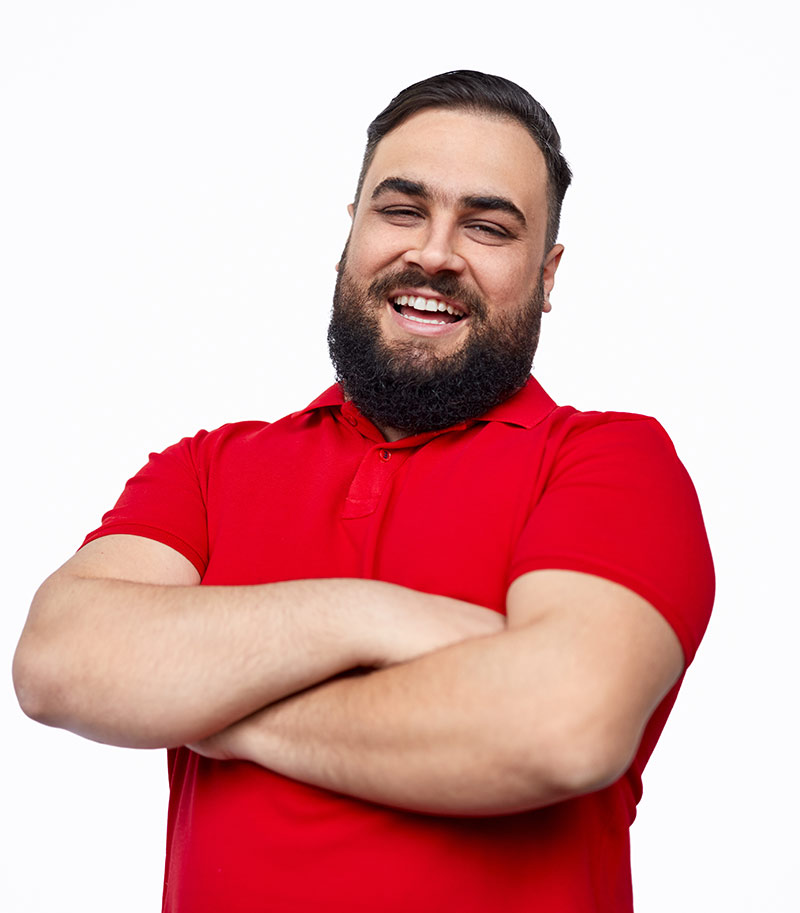 Obese Men and Gynecomastia Surgery
Many overweight or obese men in Boca Raton are concerned about their breasts and seek evaluation and treatment for their gynecomastia. They imagine themselves with a bodybuilder's type of chest and seek surgery with minimal scars. When treating these men, a very careful physical examination and discussion are needed to determine their specific goals. Realistic expectations will be discussed, for being overweight or obese will absolutely limit some of the possibilities.
Some men are content with their weight and simply want to reduce the size of their breasts. Others simply want to lose weight but their breasts provide too much embarrassment for them to go to a gym and exercise. For these men, gynecomastia surgery, to minimize the size of their breasts with minimal scars, may provide an answer. Their results will not be a trim, taut, masculine chest but they will be much more comfortable.
Gynecomastia Surgery Expectations in Overweight Men
There are other overweight men, however, who seek a taut, masculine chest. For these men, there are basically two options:
Lose weight to a comfortable and stable weight – and then have surgery. The surgery may require additional scars to deal with any lax skin and to correct the position of the nipple.
Have minimal scar male breast reduction surgery and allow their skin to tighten as best possible. Then re-evaluate at 6-8 months after surgery and consider if additional surgery to tighten the skin and reposition the nipple is desirable. This is called staged surgery.
Finally, there are men with huge, pendulous breasts who simply want to be rid of them despite their being overweight. These men will require some type of mastectomy with a reconstruction of the chest.
It is only after a detailed physical examination and thorough discussion with the patient that a surgical plan can be devised – and that plan will be unique and specifically designed for every individual patient.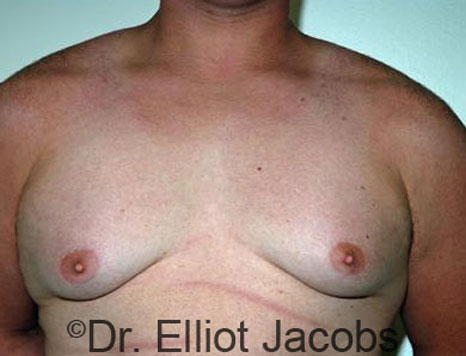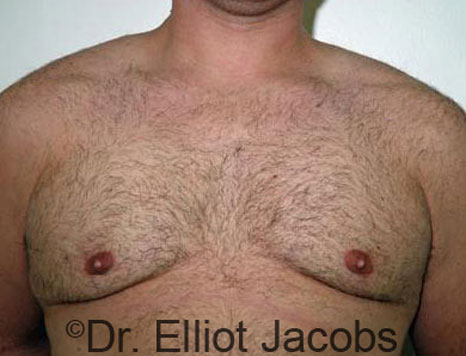 Does Skin Quality and Elasticity Impact Breast Reduction?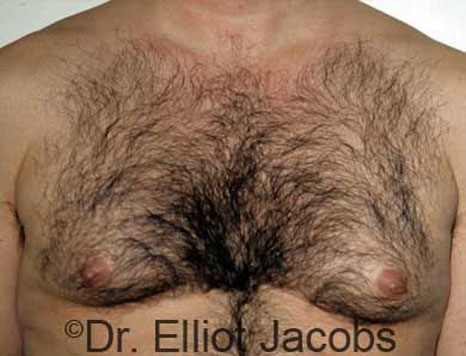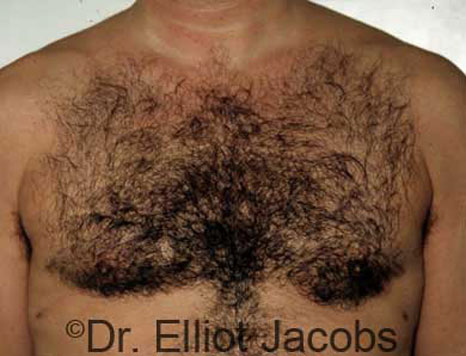 Consider a rubber band that has been stretched around a package for a month. When released, it does not return to its original state – it remains somewhat stretched out. The same may be said for the billions of elastic fibers in the skin. When the skin is stretched due to weight gain, those elastic fibers are stretched out and the skin loses its elasticity. This loss of elasticity then becomes permanent – there is absolutely no way to restore elasticity once it has been lost.
In fact, the extreme example of stretched out elastic fibers is stretch marks, technically called striae, which are skin areas where the elastic fibers actually broke! And just like a broken rubber band, the ends of the broken elastic fibers cannot be re-attached. Thus, to this date, there is no cure or treatment for stretch marks.
Skin elasticity is also diminished through smoking, excessive sun exposure, and naturally during the process of aging.
When overweight men consider male breast reduction surgery in Florida, careful attention must be paid to the quality and elasticity of their skin. Since minimal scar gynecomastia surgery depends upon having excellent intrinsic elasticity of the skin, and since that elasticity has been diminished due to weight gain, the decision for the proper procedure must be made after extensive discussion with the patient. Compromises must be made – either a less than perfect result but with minimal scars or an excellent, contoured result, but with additional scars on the chest. The exact placement of the scars will vary with the individual. It then becomes a trade-off of scars for a better, tighter, trimmer shape.
Should I Lose Weight Prior to Gynecomastia Surgery?
Many men question whether losing weight is preferential prior to surgery. The answer is a resounding yes. Generally speaking, our formerly overweight Boca Raton gynecomastia patients fall into one of two categories:
Guys whose skin is likely to bounce back into place during the healing process Men who have gained and lost a modest amount of weight and/or who have good skin quality may discover that after surgery their skin tightens up. In fact, the process begins on the operating table!
For these patients, Dr. Jacobs uses a combination of gland removal plus liposuction with his own specially designed instruments, leaving tiny, nearly invisible scars. Re-sculpting a masculine appearance can include banishing fat from nearby areas as needed.
Patients whose skin may not regain a taut appearance after gynecomastia surgery In consultation with some formerly heavy patients, Dr. Jacobs may feel certain or at least suspect that their skin will not be quite so cooperative. When guys have loose flaps of skin that seem "empty," reconstruction is often a good strategy. The procedure often involves removing redundant skin and repositioning nipples into their proper place. We discuss the tradeoff of larger scars for a shapelier looking chest with these patients.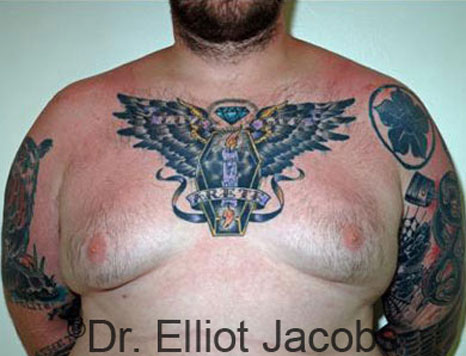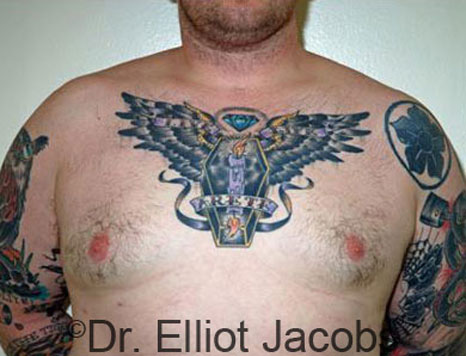 Ideal Candidates for Gynecomastia Surgery For Overweight Men
It is far better to operate on men who are at their best and most comfortable weight who also meet the following criteria: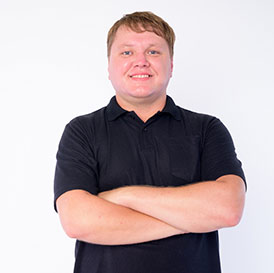 Men who are healthy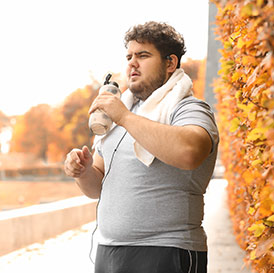 People who don't smoke or misuse substances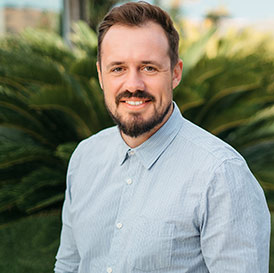 Those who have realistic expectations of the procedure outcomes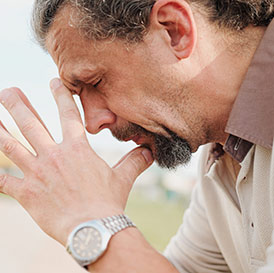 Patients with no pre-existing medical conditions that may impact recovery
What to Expect from Recovery
Dr. Jacobs provides his patients with a specific set of instructions to follow during the recovery period. Recovery from male breast reduction is smooth for most guys, as long as they follow instructions. An important key is not to do too much too soon and invite additional swelling to occur.
Most men are able to return to light activity in just a few days, with working out and more strenuous pursuits added about four weeks post-op. Careful adherence to these instructions will help ensure a positive outcome after the surgery.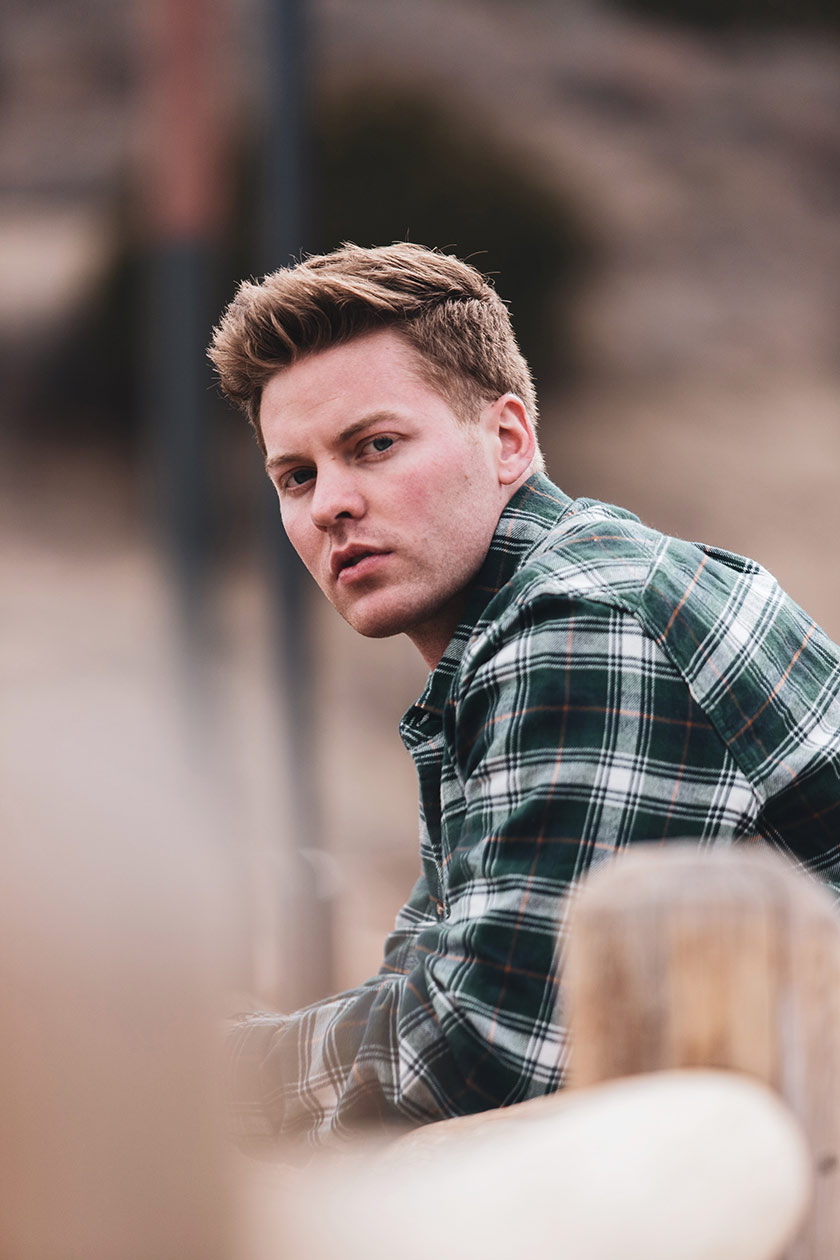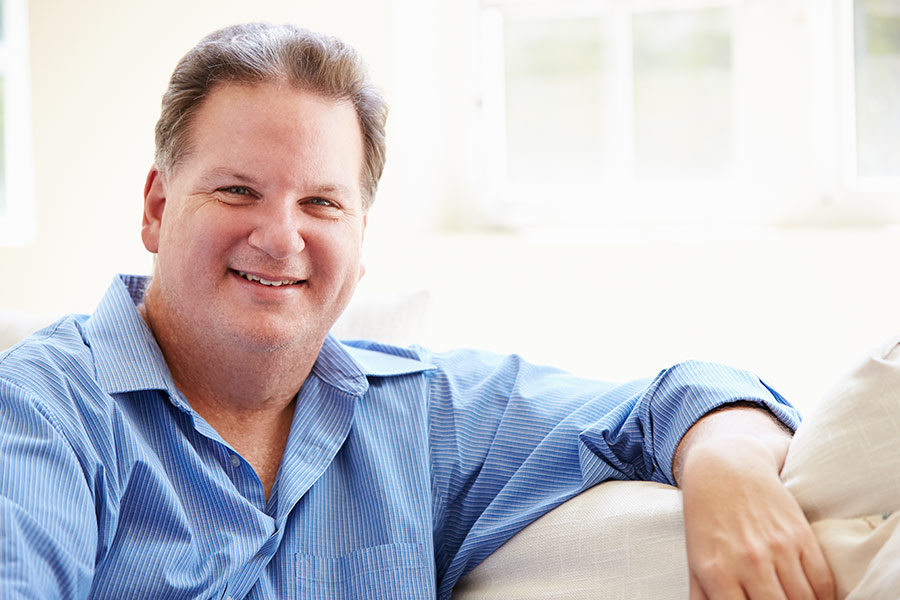 Benefits of Breast Reduction in Obese Men
Improved confidence and self-esteem
A more masculine physique
Better posture and reduced back problems
Easier maintenance of a healthy body weight
Long-lasting results
Risks of Gynecomastia Surgery in Overweight Men
Dr. Jacobs will discuss your breast reduction surgery risks in detail during your consultation. These risks may include breast asymmetry, poor wound healing, bleeding, and infection. However, these risks are severly minimized when working with a board-certified surgeon who specializes in gynecomastia surgery in obese men.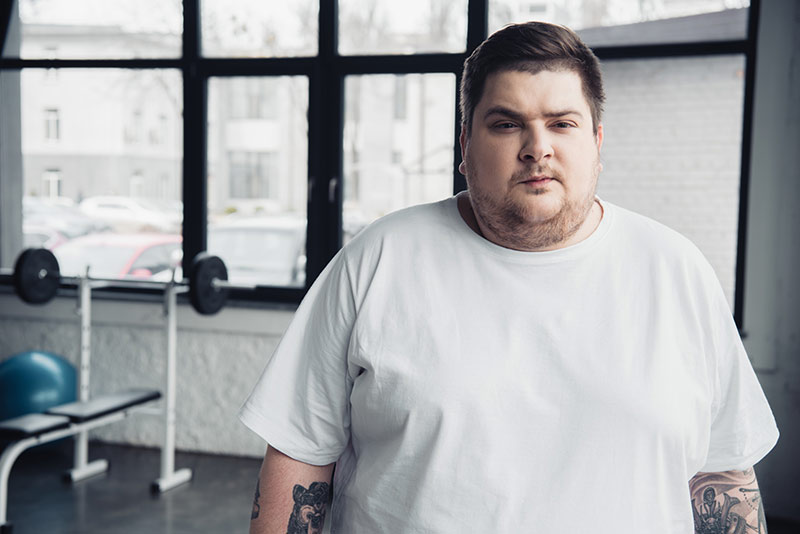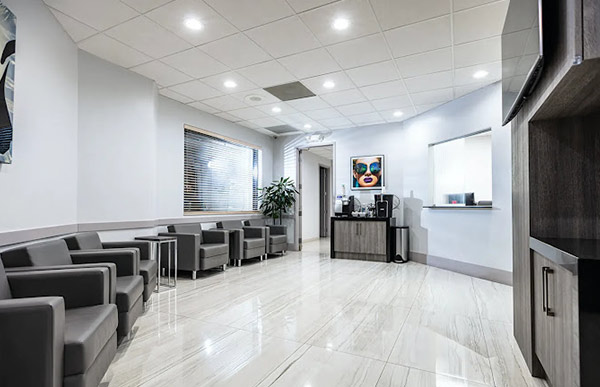 Why Choose Dr. Jacobs for Overweight Male Gynecomastia?
Dr. Jacobs has performed thousands of male breast reduction surgeries on overweight males during the past three decades. Our fly-in program can assist you if you don't live near Florida. Contact us to find out more.
Contact Us
Contact Us
Reach out to Dr. Jacobs today to schedule your consultation!