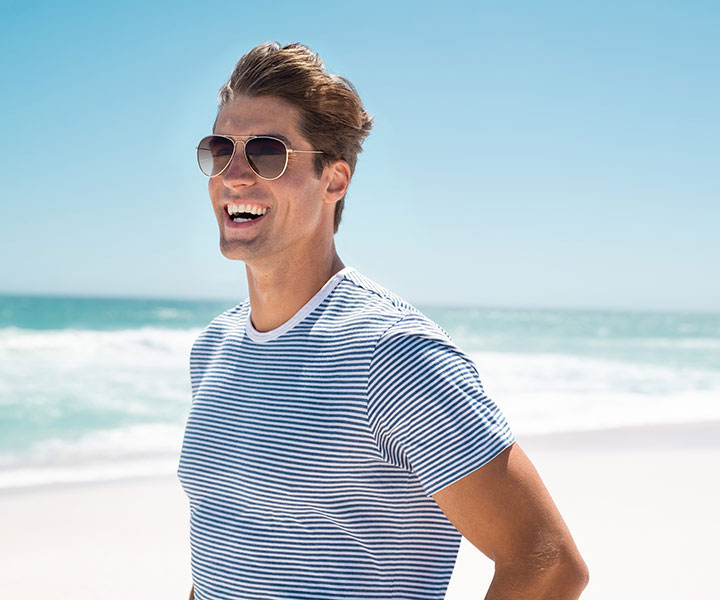 Types of Gynecomastia
Let's face it: it really doesn't matter what your condition looks like. Excess male breast tissue can appear in many forms:
What's really important is how you feel about your body. If man boobs, small or large, hold you back, male breast reduction with Dr. Jacobs may be right for you.
The Gynecomastia Surgical Process Explained
To help you make decisions, the first step in the gynecomastia surgical process is a personal, private consultation. Dr. Jacobs will share insights gained from more than 35 years of focus on male breast reduction. He'll examine you, talk you through his strategy for your individual case, and give you a sense of the results you can anticipate. Then, the decisions are yours.
If you choose to move forward with male gynecomastia surgery, your procedure should take just an hour or two in Dr. Jacobs' fully accredited operating suite. Most patients can have IV sedation, also called "twilight sedation," which ensures gentle, complete sleep with no hangover. Depending on your case, Dr. Jacobs will make a tiny nick at the side of your chest and/or a small incision at the edge of your nipples. Occasionally larger incisions are called for, which you will hear about in your consultation.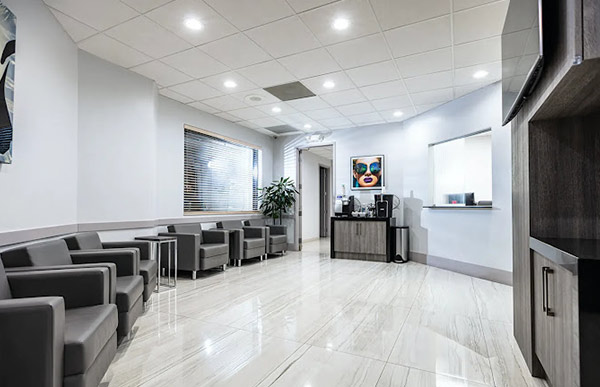 Candidates for Gynecomastia Surgery
Many types of patients at nearly all stages of life can be candidates for male breast reduction surgery:
Men in good health with sensible expectations
Teens whose case has been stable for two years
Older men who may want to combine treatments
Guys who are ready to follow Dr. Jacobs' plan
Recovery From Gynecomastia Surgery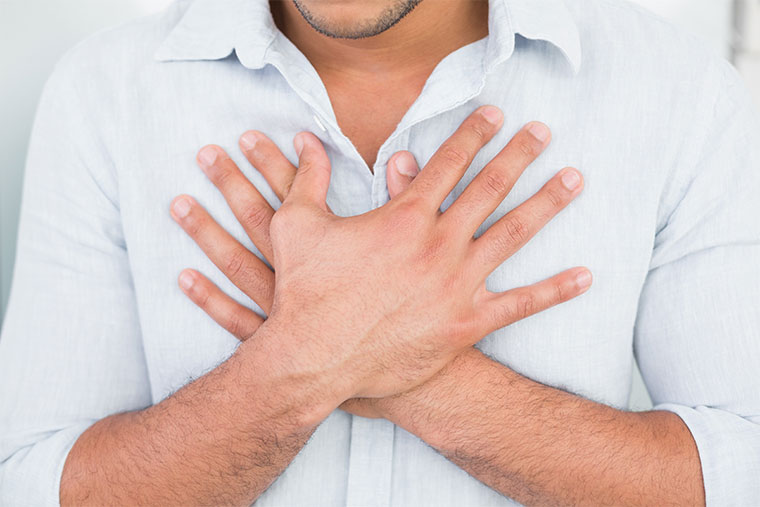 Recovery after male breast reduction is often easier than patients expect. Most characterize the discomfort as a bruised feeling or a burning sensation in the chest that lasts for two to three days. You'll be prescribed pain medication in case you want to take it for a short time; some guys get by with just Tylenol. Dr. Jacobs' patients are usually ready to return to office work within three days to a week.
You'll wear a compression garment to speed healing for about four weeks. At that point, you should be able to resume more strenuous exercise. You should feel good about your results in several days to a few weeks, but know that all traces of swelling may take three to six months to disappear.
Read John's real patient gynecomastia story to hear one guy's experience firsthand.
Risks of Gynecomastia Surgery
Major risks of male breast reduction are the same as for any surgical procedure:
Infection
Fluid collection: hematoma or seroma
Persistent pain
Poor wound healing
Allergic reaction to materials such as sutures
The operation does not endanger any major blood vessels or nerves, does not penetrate the abdominal cavity, and doesn't disturb chest muscles, therefore major complications are extremely rare.
Risks specific to male gynecomastia surgery are uncommon when patients choose a board-certified plastic surgeon with significant experience. Some are:
Unfavorable scarring
Breast asymmetry
Irregular contours
Changes in sensation
Dr. Jacobs' is careful to discuss all risks with prospective patients, and he performs a thorough analysis of each individual's health and lifestyle as well. You will not elect to have gynecomastia surgery without this important step.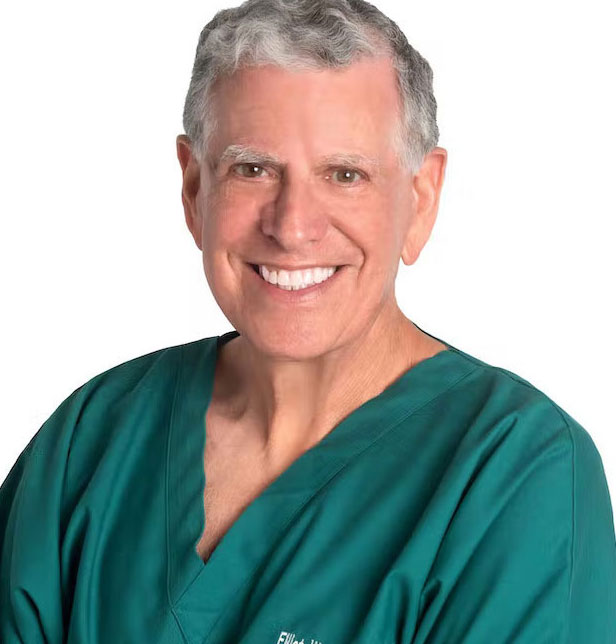 Why Choose Dr. Jacobs as Your Gynecomastia Surgeon?
The more years of man boob experience a cosmetic surgeon has—and the more delighted patients he or she has treated—the more likely you are to be pleased with your results. Wouldn't you agree?
If so, you've found the first reason to choose Dr. Jacobs as your gynecomastia surgeon. He has delivered satisfying outcomes for more than 5,000 men and adolescents for 35+ years, a track record you're unlikely to encounter in another doctor.
In addition, you'll discover:
He was a pioneer of liposuction and gynecomastia surgery in the U.S.
He designed and patented special instruments for better results
He specializes in the male physique and offers complimentary procedures
He welcomes patients from all over the world
He is gentle, understanding, and kind
Call us at 561.367.9101 to book an in-person or online consultation today. You will learn more about your male breast reduction Boca Raton surgical options, and there is never any obligation.
Contact Us
Reach out to Dr. Jacobs today to schedule your consultation!
Gynecomastia Frequently Asked Questions
What type of sedation is used?
Safe, "twilight sleep" anesthesia is administered by a board-certified MD anesthesiologist. You will be sleeping gently and comfortably – eyes closed, without any pain, and totally unaware of the passage of time. You will awake quickly after surgery – refreshed, alert, and with no grogginess, nausea, hangover, or sore throat.
How long does gynecomastia surgery take?
The surgery takes from 60 to 90 minutes.
What can be expected after gynecomastia surgery?
This is real surgery – it should not be undertaken lightly. Yet, after some brief soreness and healing, there is a substantial change in the chest. Clothing that could never be worn is now worn routinely. There is a change in posture, a change in attitude, and a new self-confidence. Some guys can now go to a pool and play with their kids. Others will now go to the gym and build up their muscles – and their physique will now show! For all, there is an enhanced self-image and self-esteem.
How does gynecomastia develop?
Gynecomastia can be defined as excess tissue on a male chest. That tissue is either fat or breast tissue (gland) and most often a combination of both. All men have a certain amount of breast tissue on their chest, usually directly under the areola – that is normal. Gynecomastia develops when that breast tissue begins to increase or there is additional fatty tissue. There is no such thing as pseudo-gynecomastia, which purports that all the accumulation on the chest is simply fat. That is not true. There is always some amount of breast tissue present as well.
When present in our Florida patients, gynecomastia consists of breast tissue that is concentrated directly under the nipple/areola. It then spreads out in a horizontally-oriented, oval distribution over the lower portion of the chest. As it spreads out, it begins to join and blend in with fat tissue, in a manner similar to fingers interlocking with one another. There is no wall or capsule which separates the breast tissue from other tissues – they simply grow together. Therefore, there is no way that a surgeon can remove only the breast tissue and leave the remaining fat intact – or vice versa.
Is gynecomastia life-threatening?
Gynecomastia can be small – just an accumulation of excess breast tissue beneath the areola, which results in elevation of the areola alone. Or, it can be very large, assuming the appearance of a large, pendulous female breast. Or anything in-between. Since it is a non-life-threatening condition, the decision to seek a surgical remedy is entirely individual. Some men accept it and go on with their lives. For others, it can become a significant negative focus in their lives and they will only find solace by having surgery.
How does Dr. Jacobs' gynecomastia approach differ?
During Boca Raton male breast reduction surgery the goal is to produce a trim, taut, and contoured chest that blends in with the surrounding areas of the body. Men do not want to have surgery to remove their gynecomastia but replace it with lots of scars – that is trading one problem for another.
There is also an art to doing this surgery – knowing how much tissue to remove and how tissue much to retain. When a guy is on the heavier side, removing too much tissue can result in contour irregularities and discord between the chest and the surrounding areas. In these cases, the surgeon must leave some extra tissue for a normal appearance.
The surgeon should also examine the entire chest, not just the breasts. It is possible for fat to extend into the armpits or lateral chest. For a truly contoured chest, these areas should also be treated and contoured at the time of the initial surgery. Otherwise, the patient would have a flat chest and residual fat bulging on the sides of the chest. Some men may suffer from excessive sweating of the armpit area. This, too, can be addressed at the same time.